Whatever shape your workpieces have:
FRÖMAG machines score with quick and easy set-up and precise machining.
Our subcontracting workshop is equipped with lifting gear, tooling with integrated cutting oil supply and material cooling as well as a unique range of tools for key seating and slotting.
Workpiece example:
Workpiece length  13 ft
Machining: double keyway
Bore diameter 2,8 in
Key width/depth 0,8/0,2 in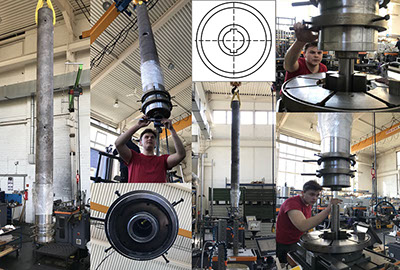 Got curious? Then let us have your request!
Fon 023 73 / 756 – 0
Email info@froemag.com
Maschinenfabrik FRÖMAG GmbH & Co. KG
Am Klingelbach 2
58730 Fröndenberg